Letting go at 50...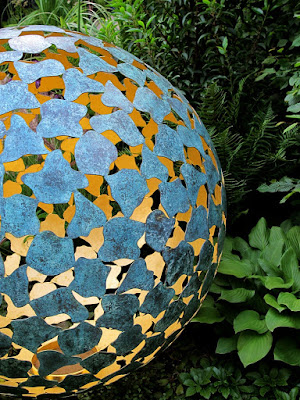 I wrote a note to myself in one of my journals a while back. I may have posted on it already but when I read it again today, I knew I had to say it one more time. I think this is a feeling that is universal with many. Life is to precious to get bogged down in the little things...no matter the age.
"Letting go of hang ups at 50...
As I get older, I don't feel that different. I feel better. At some point you let go of hang ups. The positioning and posturing, angst and worry. I now look back and wonder if it was all necessary. You find your way regardless. At some point, you just feel comfortable with who you are and get on with it."
Feeling comfortable with who you are...it's a great feeling, don't you agree?
image v. jeanne henriques
2011 Chelsea Flower Show, London.