Raining in Paris....
We said goodbye to the Loire Valley today as we hopped a train to Paris. My daughters and I are having a weekend together before heading back to the real world. So far our weekend has consisted of shopping, cafe hopping, sightseeing and a few treats in between. Sweet treats :)
It is raining in Paris which doesn't seem to matter at all. It is the perfect way to transition into Autumn. Temperatures are dropping, jackets are back on in the streets of Paris and scarves are getting the double wrap around the neck. September is around the corner...
Although brief, we will just enjoy, something you can't help but do in Paris. I managed a few pics in between rain drops at the entrance to our hotel and around the corner.
Signing off on my iPad from the Left Bank of Paris..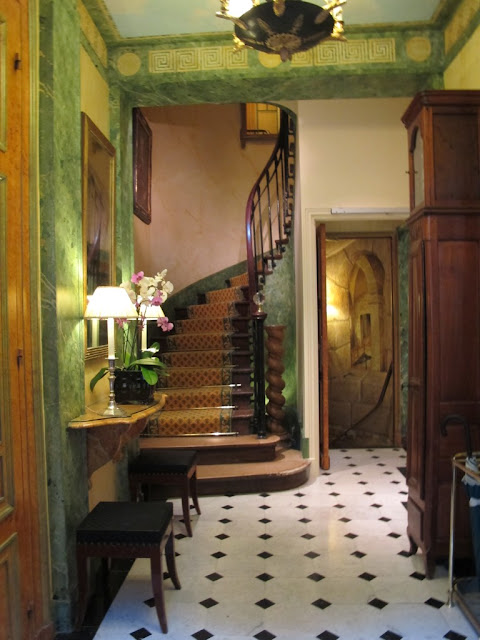 Best wishes to one and all for a fab weekend. :)

Photographs by Jeanne Henriques